TwinBrain Workshop 1.0: Mobile Brain/Body Imaging (MoBI)
All up-to-date info avaliable here:
MoBI-Workshop
The Berlin Mobile Brain/Body Imaging labs (BeMoBIL) at @TUBerlin will host the first MoBI workshop from May 25th to May 27th supported by the EU Horizon 2020 program (TwinBrain ID:952401). The workshop will be streamed live allowing for interactions among participants and presenters.
Interested in this workshop please send an email with your full name and affiliation to: MoBI-Workshop@protonmail.com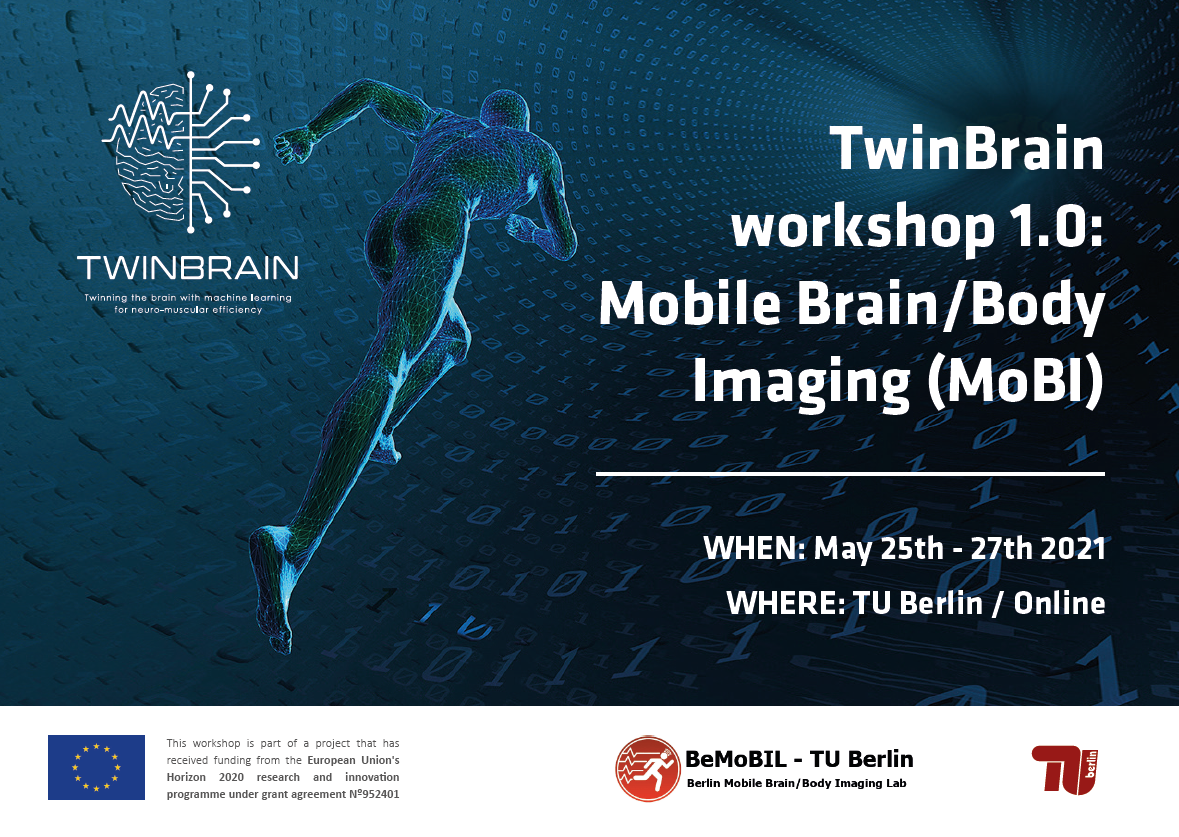 To stay up to date, follow us on TwinBrain social media.